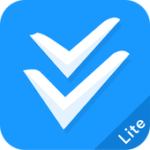 vShare is an alternative to the traditional app store that comes with many restriction and huge pricing.  These are a hurdle of the users who would like to get their hands on best apps and games.
Advertisement
Almost all apps on Play Store are aggressively priced. vShare allows smartphones user to get their favourite apps and games which are not available in play store and also enjoy the premium apps with very low pricing and sometimes at zero pricing as well.
vShare is 100% free to download and use. The apps and games available on the vShare are free and are for promotional and educational purposes. You can enjoy almost all games and apps for free.
Download:
vShare.exe (84.43 MB)
The vShare Market PC software shared above is original and verified.
Advertisement